Importance of School Management System Plugins
---
SMS plugins are a necessary tool for present-day academic institutions as they lend vast advantages to teachers alongside scholars alike. These plugins offer a variety of useful features that simplify procedures while saving valuable resources including time and money; advancing communication across all levels which ultimately enhances the learning process entirely. Through utilizing SMS plugins; educators enjoy up-to-the-moment insights into student performances; monitor class attendance plus grades with relative ease while efficiently managing classroom assets. Teachers further have the option of generating school summary student reports customized to meet parents' expectations.
Education has experienced a significant transformation thanks to school management systems that have made administering schools effortless for administrators. Among the many benefits these systems offer include student attendance tracking, academic progress monitoring, more student admission procedures overseeing student fee structure, and teacher-parent communication enhancement. Nevertheless, to fully enjoy these benefits choosing plugins that boost their functionality is critical.
"School management system plugin plugins offer additional features that can help schools perform better. For example, some school management plugins can allow administrators to create customized forms for different purposes like student admission forms or feedback surveys. Other school management system plugins enable automated grading and provide insights into student performance trends over time. The use of these plugins not only saves time but also helps create an organized system that is easy to manage.
In addition to the school admin and improving administrative tasks in multiple schools, the school admin and management system plugin can add to school teacher admins and also enhance the learning experience for students.
Best School Management System Plugins 
1. Automation Of Administrative Tasks 
The increasing trend toward technology-driven approaches in managing business processes has made automation a go-to solution for many organizations seeking streamlined and efficient operations. Automating administrative functions proves useful as it frees up employee time spent on repetitive duties while also reducing the possibility of human error that could have incurred additional costs or losses.
Gone are the days of tedious manual management of HR processes thanks to automation technology. The utilization of automated systems in HR administration has taken over mundane tasks such as employee record management attendance tracking leave requests processing and payroll management. Companies can now confidently save valuable time while being sure to comply with labor laws and regulations.
Beyond its role in managing HR and income streams efficiently, automation offers a solution to other tedious administrative tasks including data entry, scheduling appointments, organizing libraries, and streamlining invoicing processes.
2. Improved Communication
Organizational success depends heavily on how well employees communicate with one another – simple yet vital! Good communication fosters teamwork by ensuring everyone collaborates effectively within their respective roles; leading to an environment conducive to growth while promoting high morale within the company culture. In short – enhanced workplace communications lead to increased productivity levels across teams resulting in more practical decision-making abilities coupled with effective problem-solving strategies which are fundamental goals for any organization's success./ For these reasons improving communication should be given top priority in any workplace setting!
Active listening skills coupled with unambiguous messaging form the bedrock of effective communication. By actively hearing others out, individuals gain valuable insights into varying perspectives besides fostering trust with teammates. Additionally, clarity of expression ensures that all team members have a consolidated understanding regarding assignments' specifics – timeline included.
Meaningful dialogue lies at the heart of successful relationships between management and employees. Managers who prioritize regular check-ins with their teams foster an atmosphere that highlights the worthiness each staff member brings to the table.
3. Data Management
The importance of managing data cannot be overstated when it comes to ensuring the smooth functioning of any organization today – including educational institutions like schools. With technological enhancements penetrating every facet of modern education today schools now generate large quantities of daily data covering areas such as student records keeping (attendance) operation management routines (school reports) exam marking scores/results as well as tracking student and staff attendance on timesheets (attendance). Hence managing all these critical pieces of information appropriately is the key to preserving their accuracy while keeping them available when needed without difficulty or delay.
Effective school data management is essential for schools to maintain regulatory compliance such as GDPR while simultaneously enhancing educational decision-making. Teachers can leverage attendance reports and student performance data to identify gaps in learning or adapt their teaching methods accordingly. Meanwhile, administrators can see the student dashboard and use this same information to optimize budget allocation for maximum efficiency and productivity.
In today's digital age, there are various tools available for managing school data effectively. These include software applications designed specifically for educational institutions that help to manage school's automated administrative tasks such as school management system features such as record-keeping and report generation.
4. Enhanced Student Performance
For any educator out there seeking success in their teaching career improving student performance should be at the forefront of every approach. We all aim for our pupils to excel academically by reaching their highest possible potential. This can be achieved by creating a favorable learning environment that promotes consistent engagement and lively participation in one class and amongst learners thereby boosting motivation levels as well.
For educators seeking an effective method of boosting academic performance amongst their students – incorporating technological advances into teaching strategies is key. Technology has redefined traditional approaches within education by facilitating personalized programs that cater directly to individual requirements within a classroom setting. Incorporating interactive sources such as educational apps, video tutorials or digital textbooks aptly accommodate diverse means of absorbing information whilst simultaneously fostering engagement levels throughout lessons taught by educators who are able to keep track of progressions properly using modern techniques.
Enhancing student performance requires a collaborative effort between teachers, parents, school settings, and the students themselves.
Optimizing the academic performance of students necessitates a cooperative approach among educators, guardians, educational institutions, and the pupils themselves.
5. Cost-Effective 
A crucial aspect of achieving cost efficiency is finding ways to reduce expenses without sacrificing quality standards. This could involve analyzing expenditures closely and making adjustments such as reducing frivolous costs or revising contracts with vendors/suppliers. Another path towards saving money is by utilizing cutting-edge technology aimed at increasing operational efficiency while lowering overheads.
Don't confuse "cost-effective" with "cheap." It's about achieving optimized resource allocation while ensuring your product or service retains its intended value proposition. Investing in a cost-effective strategy could mean significant profitability gains that will drive future growth and sustainability for organizations of all sizes.
School Management System Plugins For WordPress
An essential feature that sets School Management System Plugins For WordPress apart from other solutions is their ease of use. These plugins require no prior technical knowledge or skill set for seamless integration into your current website. The icing on the cake – you have complete control over customization based on your school's unique requirements!
1. WPSchoolPress 
Widely regarded as one of the most potent plugins in the market for school websites – WPSchoolPress – boasts robust features that empower educational organizations to strengthen their online presence. Through this state-of-the-art toolset which facilitates easy scheduling of student classes alongside announcement management for events & assignments from one central location; educators can stay on top of their game at all times. Furthermore, thanks to this powerful platform's streamlined communication capabilities between faculty members and other stakeholders including parents- everyone stays informed which makes for enhanced efficiency throughout.
For schools looking to streamline administrative tasks and provide better transparency into students' academic performance WPSchoolPress is an ideal solution. With its powerful student profile creation tool teachers can track grades and attendance with ease while keeping an eye on student promotion progress over time. Students also benefit from this feature thanks to easy access via the display student login form widget on the school website.
In search of a sophisticated school management system that ticks all boxes from simplicity to comprehensiveness? Look no further than WPSchoolPress! This impressive software empowers education providers to centralize critical student information with ease – think attendance records, grades, and schedules – in one intuitive dashboard. Furthermore, its smart features streamline tedious tasks like exam building or assignment tracking so that teachers can focus on what they do best: teaching. Maximize productivity with WPSchoolPress while ensuring meticulous data collection across your educational institution!
How to install WPSchoolPress I School Management System
Features And Functionalities 
Attendance: The plugin allows students to be assigned classes and assign teachers their attendance to be recorded and tracked by their school admins and teachers.
Gradebook management: The plugin allows teachers to create, file, and export student records and manage exams, quizzes, and assignments. They also have a student dashboard and the ability to print student library cards and add school teachers from multiple schools to track student grades and performance.
Communication: The plugin provides a centralized platform for communication between teachers, students, and parents. It allows for messaging and email notifications to access the student dashboard.
Schedule management: WP SchoolPress provides features that allow administrators to manage class schedules, manage students, manage school activity, complete school operations, display student login forms, create calendars, manage student transport report school activity, add school teachers, and run events.
For those who have pursued higher education, WP SchoolPress offers an exciting opportunity to elevate their SMS capabilities when communicating with students. Although the platform has been free thus far, investing in premium add-ons and features can unlock even more potential for enhancing educational outreach. With one of these add-ons, you can have access to functions such as:
Dashboard messaging

SMS bundle

Import and export features

available Mobile Application
2. LearnDash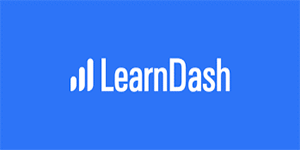 As an educator committed to providing top-quality instruction through online channels, you need a robust LMS platform that can cater to the unique needs of digital learners. That's where LearnDash comes in – an innovative solution designed specifically for course creators who want to offer engaging interactive modules for their students. From easy quiz creation tools to customizable progress-tracking features LearnDash enables educators like you to build courses that truly deliver results.
Are you tired of struggling with complex coding when designing courses? Look no further than LearnDash! With this platform's intuitive drag-and-drop course builder feature creating customized course content has never been easier. Say goodbye to technical issues since this tool requires no such expertise. Plus points: You have access to engaging materials like multimedia components (videos/images/audio) which are surefire ways to keep learners invested throughout their learning journey. Not feeling creative? No worries! There are plenty of pre-built templates available through LearnDash that are both easy to use and visually brilliant.
Integrating with other popular plugins such as WooCommerce and MemberPress also allows you to monetize your courses by creating paid membership sites or selling individual courses.
Features And Functionalities
Course creation: LearnDash makes it easy for educators to create customized online courses. These can include multimedia content, quizzes, and assignments.
Gamification: LearnDash has features that improve student engagement and motivation, such as badges, certificates, and points.
Progress tracking: This plugin allows educators to monitor student progress and achievement in real-time. They can see how much work time students allocate to each lesson, their quiz ratings, and other data.
Automated emails: LearnDash can send emails to students based on their progress, including completion reminders or notifications.
Membership integration: Membership plugins such as MemberPress can be integrated with MemberPress LearnDash, allowing instructors to offer for sale their packages and sell exclusive content to course members.
3. Tutor LMS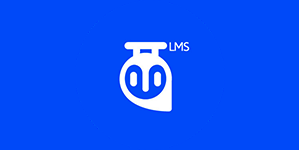 Tutor LMS is a game changer when it comes to online education management systems. Its customizable interface puts the power in educators' hands to design courses that cater specifically to their audience's needs with ease.
Tutor LMS provides a variety of features that are designed to enhance the e-learning journey for both educators and students. These features consist of course management tools, progress monitoring tools, quizzes, assignments, forums, certificates of completion, and more. Such resources guarantee that learners have an abundance of information at their disposal while using the platform.
Tutor LMS prides itself on being user-friendly across different device types including desktops, laptops, tablets, and smartphones. With no geographical or technical constraints imposed on users by this responsive design feature access is truly made easy.
Features And Functionalities
Course creation: Tutor LMS empowers instructors to build attractive online classes with drag-and-drop ease. It allows users to format classes with numerous course features, including videos, quizzes, and assignments.
Advanced Analytics and Reports: Tutors can track a student's progress and level of performance in real-time via Tutor LMS, so they can go the extra mile to provide the student transfer with the best learning environment and optimize learning time.
Event Calendar: The plugin provides an easy way to schedule tasks, assign classes to teachers, take attendance reports, establish deadlines, and maintain students aware of your eLearning strategy.
Gamification: The gamification features offered by the plugin include badges, certificates, and points for encouraging student engagement and motivation in one class.
Integration: Tutor LMS is compatible with several of the most popular software plugins on the market, such as WooCommerce, Elementor, Weglot, Divi, and many others.
Conclusion
In summary, any educational establishment without an existing or planned use of a school management system is lagging behind its peers. This dynamic plugin expedites procedures while boosting communication lines and heightening security features- all with the added benefit of alleviating some burden from educators and administrators alike. The numerous advantages presented make investing in this technology worthwhile as schools aspire towards staying at par with up-to-date advancements in technology. These systems can also be tailored to specifically manage complete school operation based on individual institutional requirements boosting overall effectiveness even more so."